SOLAR QUOTES IN Three Simple Steps
your data is never shared or sold to third parties
Enter your home address and we'll automatically gather the necessary information to provide you with an accurate, and affordable quote.
Next, you'll enter an estimate of your monthly or annual bill. It's helpful to have a recent bill from your utility company.
Finally, we'll present you with personalized quotes from our preferred installers. All of our partners average 4-5 star reviews or higher, with a 25+ year warranty.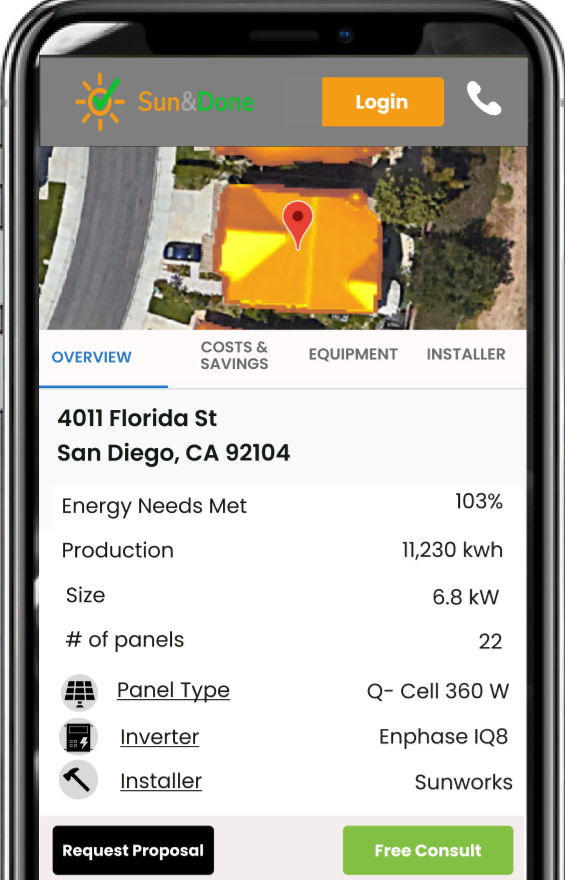 We hand select each and every one of our install partners for their proven track record of solar success. All installers have at least a 4 or 5 star average from major reviewers.
We always aim for a seamless installation process with a top-notch workmanship guarantee, and roof penetration warranty.
We provide a diverse selection of the highest performance panels and inverters on the market,. The sole commonality amongst this variety is quality. We guarantee at least a 25 Year Warranty on all of our equipment.
More importantly, we promise to hold your hand  through each step of your solar journey. We are never more than a phone call away.
We analyze data from thousands of solar installs to offer you the highest quality product at the absolute best price . Each quote compares the presented price with the average price of solar in your area.
 We are so confident in savings, we offer a Price Match Guarantee on comparable equipment  by certified installers.  
EXCLUSIVE $0 DOWN FINANCING
HIGHEST QUALITY EQUIPMENT
DOUBLE-BACKED WARRANTY & MORE